Make Money Along The Way
Growing a business can be daunting. First, you must come up with a feasible idea. Next, find a lucrative niche, define your target audience, and have something valuable to sell to them. Regardless of the products or services you're promoting, spreading the word is increasingly becoming an uphill task. The inadequacy of proper marketing strategies can not only derail your business growth but also plunges it into a financial crisis.
Without proper marketing strategies, most businesses will become untenable, and staying afloat will be virtually impossible. 
Nonetheless, finding the right techniques to market, your brand can be very challenging. How do you spread your message to the right demographic and do it productively?
How do you increase your business visibility and boost sales without depleting profit with a converting offer?
With lots of avenues clamoring for our attention ranging from blogging, search engine optimization, social networks, and pay-per-click advertising, it doesn't require rocket science to see why many people are getting upset.
Most business owners devote a significant proportion of their time working in the business while neglecting to work on the business. Consequently, they concentrate more on a company's daily operations, leaving them with little time to identify ideal marketing strategies to drive their business growth. 
---
With that in mind, here are key marketing techniques to fuel your business growth:
Embrace Social Media
You can't underrate social media. Off late, social media has become a powerful marketing tool that every entrepreneur craving success shouldn't hesitate to exploit. Lots of businesses have been set up exclusively on the backs of social media. At first, it can be menacing, but you'll discover that posting on social media is an effortless task over time.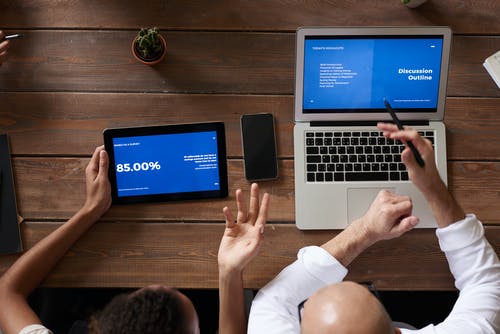 If you're extremely busy, you can hire a social media manager to do the job on your behalf. Don't be afraid to share your thoughts, product crucial information, and so on. Post anything that seems pertinent and helpful to help your audience learn what your business is all about.
Use social networks like Facebook, Twitter, and Instagram to connect with potential customers looking for your brand.
---
Understand Search Engine Optimization
This is a field of marketing that every business owner should pursue. SEO is a powerful marketing strategy that can propel your business to success when fully exploited.
Hence, if you're new to SEO, you don't have to worry since a handful of companies are ready to take you through the SEO. SEO doesn't render overnight results; it takes hard work and commitment.
Create video tutorials
Creating video tutorials is one of the most productive ways to spread the word about your business. Educate people about the benefits of your product renders. Creating tutorials consistently can quickly boost your visibility, and eventually, your sales.
Today, YouTube is the second-ranked search engine only behind Google. YouTube serves as the best platform for anyone looking to learn visually. It's more likely that you have done it before. So, figure out how your product or services can help your audience solve their prevailing problems. Also, note that many customers rarely subscribe to lengthy videos, so keep your videos short.
---
Start blogging – Immediately
Starting a blog is another way to grow your business. If you're yet to create a blog for your business, it isn't too late to set up one. However, you shouldn't surf on your own blog every time. Many people find blogging uninteresting due to a lack of visibility. Unless you know what you're doing, your blog won't live to the expectation. Simply ask or seek someone who is already doing it to get you jump started…
Only post information related to your business as this is more likely to attract potential buyers, thereby enhancing your blog visibility. 
Avoid posting irrelevant content as this is more likely to turn off prospects. 
---
Conclusion
From the above, it's apparent that growing a business of any type requires lots of work and commitment. Marketing is a key aspect that every entrepreneur should take seriously if he dreams of taking his business to the next level.
Without proper marketing techniques, your business is less likely to make a positive stride. 
---