Benefits of working remotely
---
Remote working, also known as tele-commuting, is a form of working arrangement – whereby employees are not physically required to commute to work. It is rather now loosely called by the term of work-at-home. Even though it is not necessarly home as it can also be a central place such as a warehouse or a part of an office building, away from the headquarters of the main office.
This work set up tends to be as a result of mutual agreement between an employer and the employee, which can be beneficial for both parties. This, in return, generates high productivity for the company since both staff retention and motivation is generally seen as enhanced. Thrown into this mix is the recent global advent of Covid-19 Virus – which has forced the distancing of individuals within office spaces, restricted travel and also add quarantine.
Of course business must still continue and as such – remote working and even hot-desking may be the suitable alternative. Some countries such as Barbados for example have offered International companies and staff members to travel to the island, but yet be able to continue business. For many hainv this Welcome Stamp work visa of a year for their family on an island is of course an offer that is hard to refuse.
Remote working is advantageous for both employee and employer, as we highlight below.
---
Benefits to the employee
---
Remote working gives an employee freedom, thus enhancing his/her flexibility to create a balance between work and his/her social life. This enables the employee to have a plan, which entails personal appointments and even some down time for watching or engaging in recreation. This type of work-life balancing gives time for fitness work-outs and some flexible leisure – hence leading to achieving job satisfaction.
Increase the rate of saving. Remote workers can save a bit more. This can happen when they reduce or even get rid of some expenditures such as transport cost, parking cost and even lunch cost. Money spent on also going to parties of colleagues, clothing cost, and other miscellaneous expenses can easily add more to the pool of money and the general income disposal. Naturally the employee can use this little bit extra in other essential activities.
Time-saving. Since no time is now spent commuting from place to place, the employee can plan his/her schedule such that he/she can meet deadlines in time. Time is also saved – since the employee is also able to respond quicker to requests.
Convenient location. It gives a chance for an employee to choose the best environment to work from, and one which fits his/her own standards and preferences, thus increasing his/her own productivity. In addition to this, the employee can be able to spend time with his/her family without necessarily travelling, since the choice of job place can also happen at home.
Suitable working condition. Working at the workplace sometimes can be very disturbing. Occasionally in offices, there is a lot of noise from; ringing phones, commotion as people move, and more so, from people talking and distracting you if you are under pressure to meet a deadline. With remote working, the employee can choose a place that is set away and quiet enough and have peace of mind as well, to enhance his/her productivity.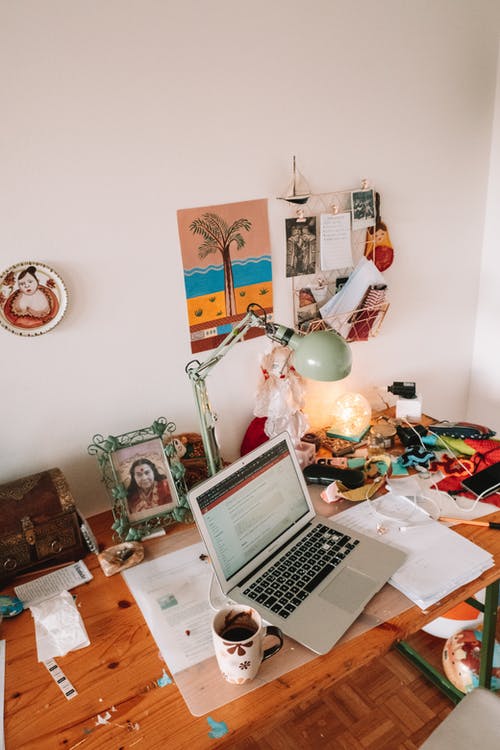 Balanced work. The employee can plan for both work tasks and life task, since there is no rush to catch up with the traffic. They can also have time for his/her family and enough mental, visual and physical breaks at their remote work location.
Provide a comfortable working environment to enhance employee health status and happiness. This is because the employee can take control of his/her work, thus there is no overworking.
---
Of most importance between all of the stakeholders such as employee, employer, client/customer and so on, is to have the correct tools.
---
Benefits to the employer
---
It is cost effective. Since employees do not report to the office, the employer can save on maybe the lease of office space. Working space, parking slots, amount of furniture and even miscellaneous cost like employee entertainment, can now be reduced or eliminated.

Enhance positivity since it empowers a friendly working environment.

Diversity of talent. Remote working provides an employer with an opportunity to recruit a large number of employees, which bring in different types of talent. Additionally here, is that the employee may be next door, across the globe, or anywhere in-between.

Reduce absenteeism. Since no travelling is involved, bad weather for exmple is also not an issue to hinder the employee from doing the work. This is within the parameters of some job decriptions of course. If it is a contractor for lawn and gardens for example, or similar physical conditions then of course it will be slightly different.

Productivity is increased. Since the environment is conducive for the employee, then they generally tend to give their best. Recent feedback indicates now that employees now actually produce more than they normally would now that they are working remotely.
__________________________________________________________________________

"A study by Standford of 16,000 workers over 9 months found that working from home increase productivity by 13%…" Here again now there is no time wastage. The work is done effectively within the stipulated deadline.
__________________________________________________________________________

Technology is enhanced. Most remote work is done with various software that is widely available. This may include, zoom, google meets, teams, as well as those various messaging app and other digital platforms. There is of course dependent on the job software for accounting to booking and Customer Service and even the inclusion of Artificial Intelligence (AI) thus having a strong integration of ICT, which also improves productivity.

Loyalty is enhanced. This is because of the employee flexibility at the place of work.
---
Our Take Away
People may simply perceive remote working as a way to save money. The Boscobelle team seeks to highlight that along with this – there is the benefit of contributing to a person's financial stability and even growth as well from a different perspective. Productivity as indicated and yield tend to be increased while having some satisfaction.
Our drive still is to maintain some sort of work/life balance physically and mentally.
---
---