Nowadays, it is almost a common knowledge that your regular and daily job will not suffice to the life that you have always wanted. It is definitely true, particularly to those employees who are not part of executive team. With the dynamic scale of what the business world brings today, it is not hard to find source of passive income to complement your regular earnings. But the question is "what side hustle that would be worthy to replace my free time after work?"
Before we go through itemizing best side hustle ideas, it is important to set your mind on the things to be considered before you start your journey towards fruitful side hustle stint.
WHAT ARE THE THINGS YOU ARE PASSIONATE ABOUT?
Yes, you heard it right. One of the key points into a successful sideline is on how you are able to pursue the roads where your passion is. Sustaining a side hustle while you have a day job is not an easy feat. Usually, it will not only take your time and energy but also it will take life out of you- should you not be careful. Sometimes, it will come to a point that frustration and depression will hit on you even harder.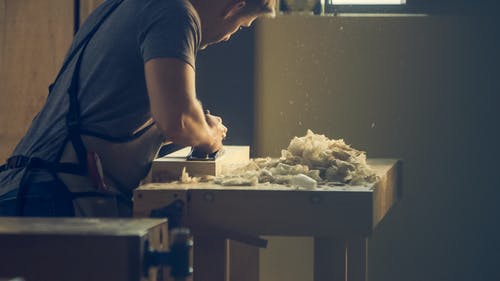 That is the main reason why you should consider a side hustle you have passion with. We all know that if you put your heart and hard work into something, all the obstacles will just be part of the journey and it won't stop you from moving forward.
Make a list of the things you are most interested in. After this, you will be shocked to find all the side hustle opportunities available for every hobby you are most fascinated at.
WHAT ARE THE RESOURCES AVAILABLE TO CONTINUE THIS SIDE HUSTLE JOURNEY?
A successful side hustle is not done overnight. It takes several investment needed from your side. It may or may not include financial investment. Are you willing to shell out of your pocket? Yes, side hustle will cost you money but it should be limited based on what you planned. Creating a plan for your spending will save you from too much cost early on, without receiving any payment from your prospective clients. Also, you can look for other resources from your family and friends.
As a tip, do not immediately spend on advertising your side hustle. Seek support from your family and friends not only through finances but also through organic generation of customer.
WHAT IS MY END GOAL?
At this point, you should clarify your motivation before you continue your side hustle journey. Will this side hustle be stopped when it is not rendering profits? Will profit be an added value only but not the main goal? A well sustained hobby or interest (may it be financial, personal or social) is worth fighting for. Our key takeaway for this is for you to plan ahead. After selecting your niche you want to pursue and considering all available and negotiable resources you want to put in, take time to go back to your drawing board.
Create a plan to execute. One of the most critical here is your timetable. Do not forget that you have an active job. Do not forget to enjoy life.
After answering these three questions, now it is time for you to go out and explore your side hustle ideas.